Who's ready to TRUNK or TREAT??? Mark your calendars for October 26th… we will be hosting a KW Family and Client Event where ALL are welcome! FREE Tickets available by clicking HERE!!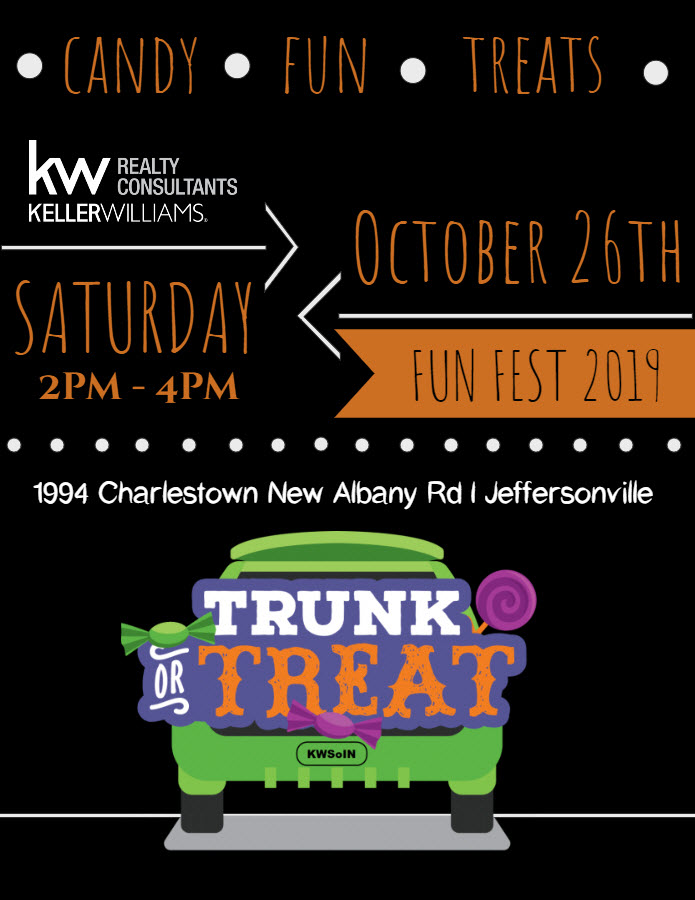 As a service to all of our partners… we want to help YOU put on a great client appreciation event for Q4…
Please let us know if you would like to host a "TRUNK" so we know how many parking spaces we will need and we can organize the event. ALSO… there will be a contest for the BEST TRUNK and the BEST TREATS… so bring your A Games and let's have some KW Fun and host a great event for our community.