We LOVE this time of year, establishing our 2021 Goals and learning models we can use to INCREASE our business!! Join us for a great day of learning at Business Planning Clinic!!! This is an online course presented through Zoom. Course Materials and Zoom Link/Password will be emailed a few days in advance of the course date to ticket holders. Click here to register: BUSINESS PLANNING CLINIC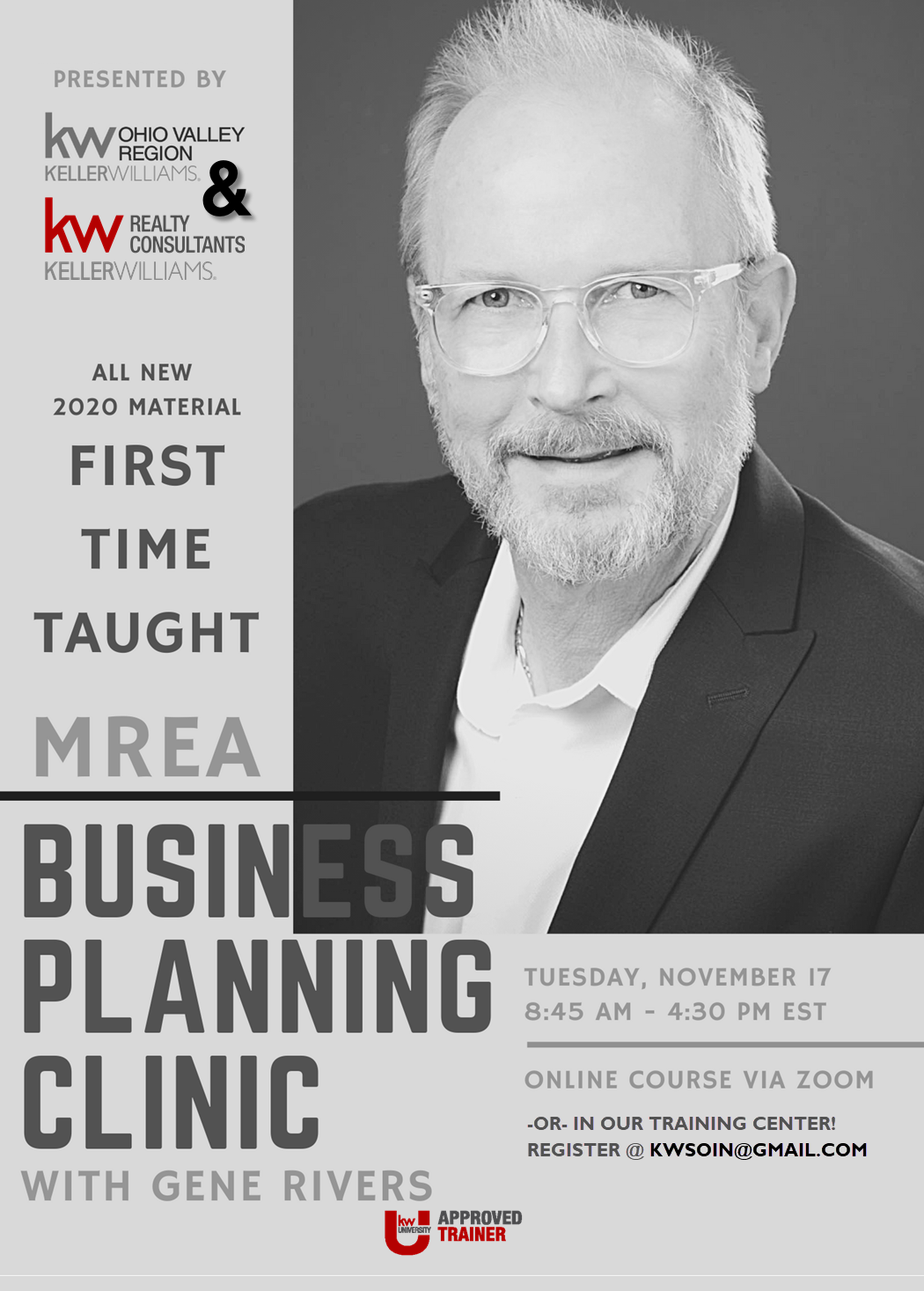 One of the Millionaire Real Estate Agent (MREA) courses, this one-day clinic focuses on key business models – Economic, Lead Generation, Budget, and Organizational. This clinic is designed to help you and your team implement systems to set up your business for the next year. Learn how to focus your efforts on the key activities that will make the greatest impact on your income!
Align your thinking with that of a Millionaire Real Estate Agent.

Create your long-term and short-term goals, and identify the milestones to attain them.

Develop a detailed one-year business plan.

Apply the focus to convert your goals to reality.