Craig Eberle is the owner and team leader for the Big Red Team.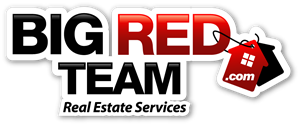 Additionally Craig is the owner of Keller Williams Realty Consultants of Southern Indiana. Recently he was recognized as one of the top twenty realtors to know in the Kentuckiana region by Louisville Business First!
Craig holds a bachelors degree in speech and communication from Indiana University. Craig is the driving force behind a highly successful team and is focused on the long-term vision of expansion into other markets. Craig's passion is teaching & coaching others about how they can become the best version of themselves particularly in the business of real estate, with a focus on an agent's sphere of influence. In fact, eighty percent of Craig's real estate business comes from referrals.
After serving as a team leader of Keller Williams Realty of Southern Indiana for almost five years, Craig stepped back into his real estate business, selling 128 homes in just two years as he started implementing the systems you will learn first hand. Teaching and sharing with others the simple actions to take that will grow an agent's business is a passion Craig loves to share with others.
When he is not at work, he is a husband and father of three and his household is always super crazy busy. In his spare time, you can find Craig rooting on his IU Hoosiers, as well as the Boston Red Sox.