Keller Williams ALC | Built For Agents By Agents
The Keller Williams ALC or Agent Leadership Council is made up of the top 20% of agents in each office. This dynamic 'board of directors' is actively involved in the leadership decisions that make the office more productive and profitable. Their roles are to inspire, motivate, participate and listen. By having input from these associates, each office can tailor their strategies to thrive in all stages of the market.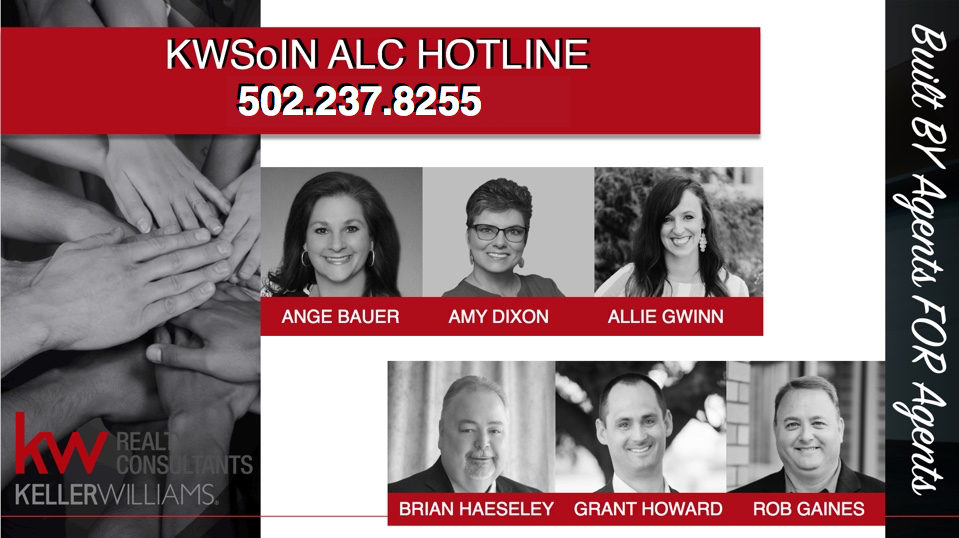 Keller Williams ALC Meetings – What Happens?
Meetings take place monthly and all agents in the office are encouraged to attend to offer their advice and/or suggestions. The following criteria is discussed at each meeting:
Develop policies and guidelines for the office (market center)
Associates discuss concerns they may have regarding how business is being handled
Set standards in the market center
Resolve any problems that have arisen
Mastermind strategies to support and grow the current office business plan
Be protectors of the company culture
Another role of the agent leadership council is to be of assistance to associates in the office. New agents have lots of questions and who better to answer them than the agents who have been there and know how to handle certain situations. Also, since these ALC members are active in selling real estate, they are available to be shadowed by newer agents. There's nothing better than watching a seasoned pro generate new business.
All agents having a say in how this company is run. They are treated as business partners rather than just a number. This gives agents a true passion for making sure Keller Williams is the best place to run a real estate business.
Our Local KWSoIN ALC Standing Committees
Financial Planning Committee
Grant Howard | Grant@TheHowardGroupRealEstate.com

The Financial Planning Committee will: • Monitor and analyze income and expenses to improve overall profitability. • Assist in the budgeting and forecasting process. • Inform the ALC and all local associates on the financial performance of the Market Center. • Include the Operating Principal.
Growth Committee
Rob Gaines | Rob@BigRedTeam.com

The Growth Committee will: • Assist in the overall growth of the Market Center. • Work with the investor(s) and TL in identifying and attracting other associates to the Market Center.
Education/TECH Committee
Ange Bauer | AB@AngelaBauer.us

The Career Development Committee will: • Review all levels of training. • Assist in the implementation of training programs to improve the overall productivity of the associates affiliated with the Market Center
Culture Committee
Amy Dixon | Amy@DixonWardlaw.com
Allie Gwinn | Allie@WeAreLiveLife.com

The Culture Committee performs the following functions as a steward of the Market Center's Culture: • It oversees Market Center fundraising efforts for the annual goal of $3,000 in donations to benefit KW Cares, the 501(c)(3) public charity (as defined by U.S. IRS guidelines) created by Keller Williams Realty, Inc. It assists eligible KW associates in need with the KW Cares grant application process. • It oversees all of the Market Center's non-KW Cares related charitable activities, including fundraising for individuals in need within the Market Center or the local community, as well as fundraising efforts for charities other than KW Cares.
Agent Advocate/Safety Committee
Brian Haeseley | BHaeseley@gmail.com

Each Market Center will have a Safety Committee that promotes training programs and other initiatives to implement safety standards and best practices for Keller Williams offices and for agents conducting business in the field. The Committee should be composed of agents within the Market Center that have a strong passion and desire for agents' safety in the marketplace. The Committee Chair must be an ALC member. A Safety Class will be offered in each Market Center at least annually.