For more information and to volunteer your talents, contact Amy Dixon 812.946.1228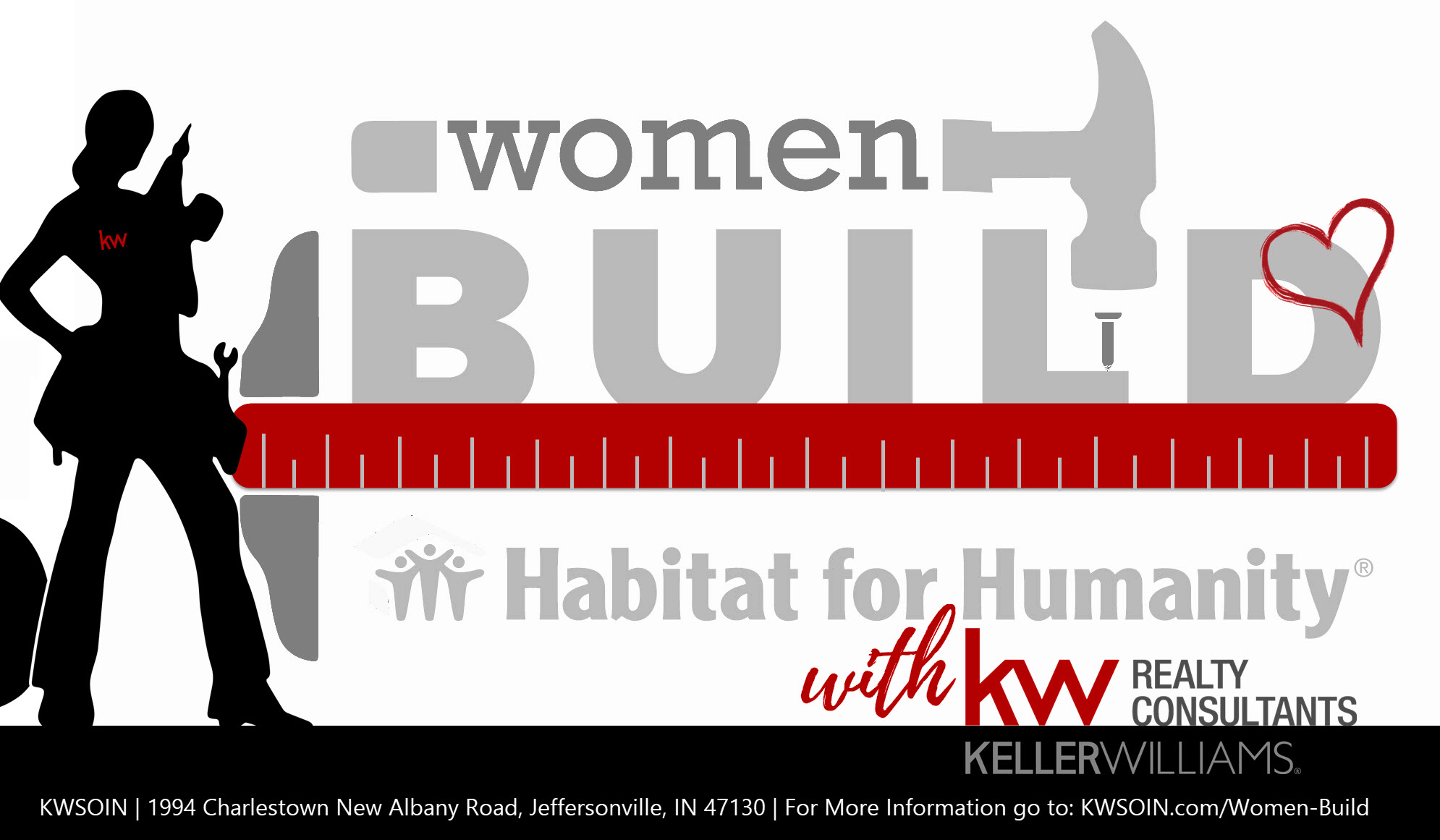 History of the Women Build Program
1991
A group of women in Charlotte, N.C., complete the first women-built Habitat for Humanity house. With this event, the seeds for Habitat for Humanity's Women Build program are planted. A handful of Habitat for Humanity affiliates continue to build houses with women crews.
1997
As part of the Jimmy & Rosalynn Carter Work Project, U.S. first lady Hillary Clinton, Kentucky first lady Libby Jones and Oklahoma first lady Cathy Keating participate in a Women Build. The idea for Habitat's First Ladies Build is born.
1998
Habitat for Humanity International forms the Women Build department and the Women Build program becomes an official HFHI initiative.
1999–2001
The Women Build department hosts the First Ladies Build. Women governors and first ladies from all 50 states join Habitat for Humanity to build houses with families in need.
2003
Lowe's signs on as Women Build's underwriter. Home Interiors and Gifts, Inc. becomes Women Build's major sponsor. Since 2003, the program has more than doubled in size.
2006–2007
Women Build's "First Families Building Homes Across America" unites women volunteers with governors' spouses, local and statewide leaders to construct Habitat homes in every U.S. state and the District of Columbia. Fifty-two homes are built throughout the country.
2008-2009
Lowe's sponsors National Women Build Week, held in the days leading up to Mother's Day. About 6,000 women volunteers participate at more than 150 Habitat affiliates across the United States. National Women Build Week gains momentum in 2009, with 700 volunteers joining in at more than 200 Habitat affiliates. Also, a record 252 Women Build homes went up in 2009.
2010
Women Build volunteers build more than 1,650 houses.
2011-2012
More than 1,900 Women Build events take place across the United States and six Women Build Global Village teams volunteer internationally. Women Build International contributes $110,000 to Habitat's work in Haiti and sends a team of volunteers to participate in the 29th annual Carter Work Project in Léogâne.
2013-2014
National Women Build Week celebrates its sixth year with around 13,500 women volunteering at 325 events across the U.S. Lowe's contributes more than $1.75 million in gift cards to participating National Women Build Week affiliates. In 2014, Women Build crews build more than 2,300 homes.
The program continues to grow across international borders, empowering women everywhere to address poverty housing for themselves, their families and their neighbors. Dozens of international Women Builds have taken place, and the program aims to direct financial assistance to women-led projects worldwide.